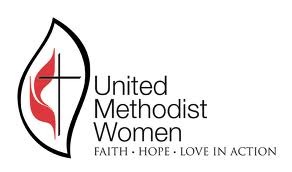 The United Methodist Women's Unit at Mount Zion is comprised of "circles" (described below) overseen by a Leadership Team. The Leadership Team is comprised of the unit officers, the presidents of the circles, and the pastor.


► The leadership team members are: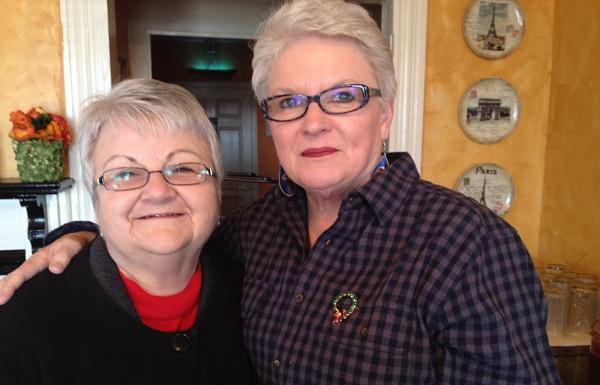 President - Elizabeth Finley
Vice-President - Kristine Reeves
Secretary - Sharon Chandler
Treasurer - Cheryele Amidon
Chair, Nominations - Myra Armistead
Member-at-Large - Sharon Miller
Member-at-Large - Virginia Norwood
President, Dolly Brock Circle - Ann Wilbanks
President, Eloise Gaines Circle - Elizabeth Finley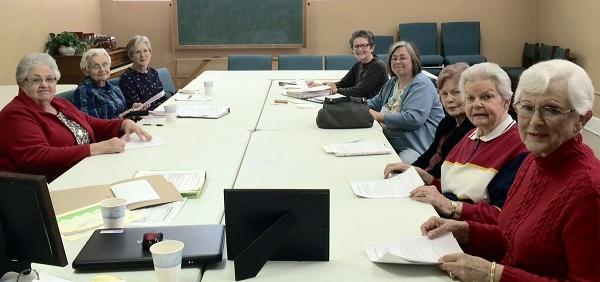 ► E-Circle (our NEWEST circle)

Our newest "circle" is our E-Circle. It's completely electronic! We spread the news of church events, UMW projects and district events. There are no meetings to attend! All you have to do is open your e-mail.

Join today by clicking HERE (Join Mt. Zion E-Circle today!)

► Eloise Gaines Circle and Dolly Brock Circles

The Eloise Gaines Circle and the Dolly Brock Circle are meeting jointly on the first Wednesday afternoon of each month at 2:30 p.m. beginning in September of the 2016. The meetings are informal and held at the church in the downstairs meeting room.
The attendance varies from month to month, but the members who attend are a unique blend of women from their mid-40's to mid-80's in age. There is always laughter, love, and life present at these meetings. Through Bible Study, support of each other in times of sadness and troubles, and work on Mission Projects we strive to become better disciples of Jesus.

Visitors are welcome with the hope that they may eventually wish to join us on a regular basis. There are no "dues". The pimary focus is on supporting the United Methodist Women mission programs, charitable campaigns and local missions.

► Projects - What we accomplished during the 2015-2016 UMW calendar year!

September - Start-Up for Operation Christmas Child Shoeboxes
September - 43rd Anderson District Meeting, Elizabeth Finley
October - Dolly Brock offering to Epworth Children's Home and Meals on Wheels
October 24th Annual Conference of SC UMW meeting in Powdersville, SC. Elizabeth Finley, Kristine Reeves, Sharon Chandler and Sharon Miller attending and hosting with the Anderson District
Donation of school supplies to the SC Conference for SC sponsored UMW projects.
· October - Donation of cookies for Cookies for Kairos.
· October - Several packages of Disposable Diapers for flood victims in Columbia, SC.
· November - Postage and Operation Christmas Child Shoebox items.
· November - Donations to Helping Hands Children
· December - Twenty Five fleece blankets donated to Helping Hands Children Home.
· February - Field trip to the African American Museum in Clemson.
· February - Our annual Valentine's Soup Luncheon.
· March - Missionary Donation
· March - Deli Sandwich tray for the Sheila Malmgren Celebration of Life.
· March - Monetary donations to our state UMW Projects, Bethlehem-Columbia, Bethlehem-Spartanburg, Killingsworth, Rural Mission, Wallace Family Life, and UMCOR.
· April - 44th Anderson District UMW Annual Day Apart at The Galley Restaurant on Lake Hartwell, Sharon Miller and Kristine Reeves in attendance. UMCOR Health Kit donations.
· May - Graduation Gift
· May - Special Mission Recognition to John Reeves.
· May - Monetary donation to the church (Mt Zion) to be used at Annual Conference for the No More Malaria Campaign.
· Monthly Cards to Shut-Ins.
Take a moment to visit our UMW Unit on our Facebook page!