Adult Choir
Music Director, Malek McDuffie
The choir is only one part of the musical opportunities at Mount Zion UMC. Its purpose is to lead the congregation in worship by creating a musical environment which lifts hearts and minds to God so that we may be open to His voice. Pastor Gene Aiken and our music director, Malek McDuffie, strive each week to reinfoce the spoken word through music. Whether it is through hymns or praise music, the quest to experience God is their ultimate goal.
Full time choir members are needed and welcome. The only requirements are a desire to serve God and a willingness to share talents. Choir practice is a 9:30 a.m. on Sunday mornings, opened with prayer by Malek and closed with prayer by Pastor Gene.
Children's Choir
Choir Director, Miriam Coffman
The children of our church meet with Miriam Coffman during the last portion of our worship service (after the children's moment) during the weeks prior to Christmas and Easter. During this time they rehearse special music that will be performed during these holiday worship services.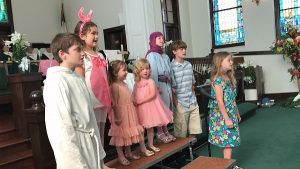 Children's Christmas Program, December 13, 2015 Third Sunday of Advent
About Our Music Director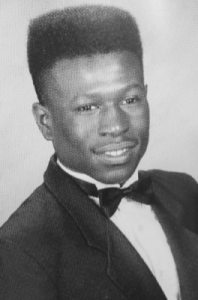 We feel very fortunate to have Malek M. McDuffie as our Music Director. Malek is a native of Sumter, South Carolina. He started playing the drums at the age of 12 and considers music his hobby as well as his career. He is currently a junior at Anderson University studying Music Education.
Malek was a 2014 and 2015 participant in the South Carolina All-State Chorus. In 2015, he scored among the top five male vocalists who participated in All-State. This past February, he was the winner of the Freshman Men Category at the National Association of Teachers of Singing (NATS) meeting at the College of Charleston in Charleston, SC.
In Sumter, Malek participated in many ministries at various churches with traditional as well as contemporary music styles. He has also participated in many workshops and classes with topics based around "Singing in Church" and the "Importance of Church Music."
Musical Opportunities
There are musical opportunities for individuals who are unable to serve full time in the choir, but are willing to share their musical talents, vocal or instrumental, on an occasional basis, especially during the summer months. Anyone interested in our musical program should call the church office at 864-639-2101 or contact us via e-mail.