Sanctuary upgrades began on Monday, February 22, 2016.

The following renderings were created by CBD (Convergence by Design) Architects of Seneca, SC to show the proposed changes to our sanctuary. These changes will enable handicapped persons access to the first floor bathrooms and classrooms as well as the chancel area of the sanctuary.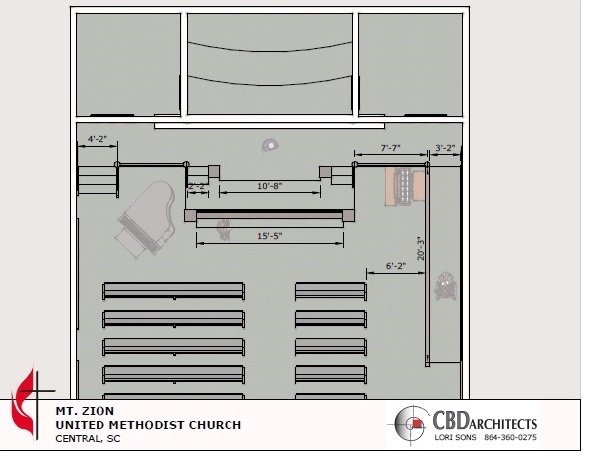 Sky view of changes to the sanctuary.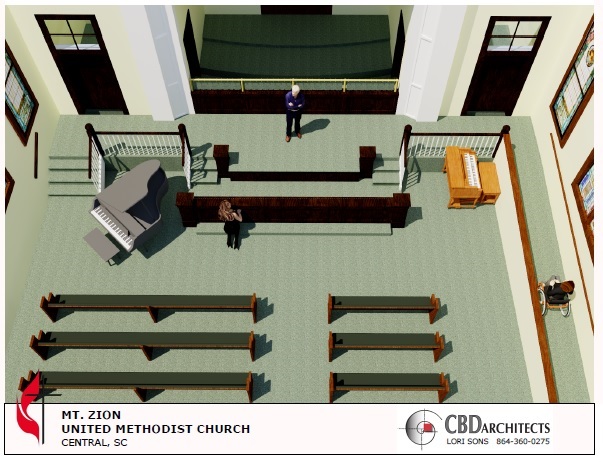 View towards altar showing changes in placement of the piano and the organ.












Thanks to a generous gift in memory of Claud and Christine McAlister, was remodeled to accommodate those with accessibility issues Here are some pictures of the work in progress and the finished project!