Children's Ministry Activities
FREE Soccer Camp for Children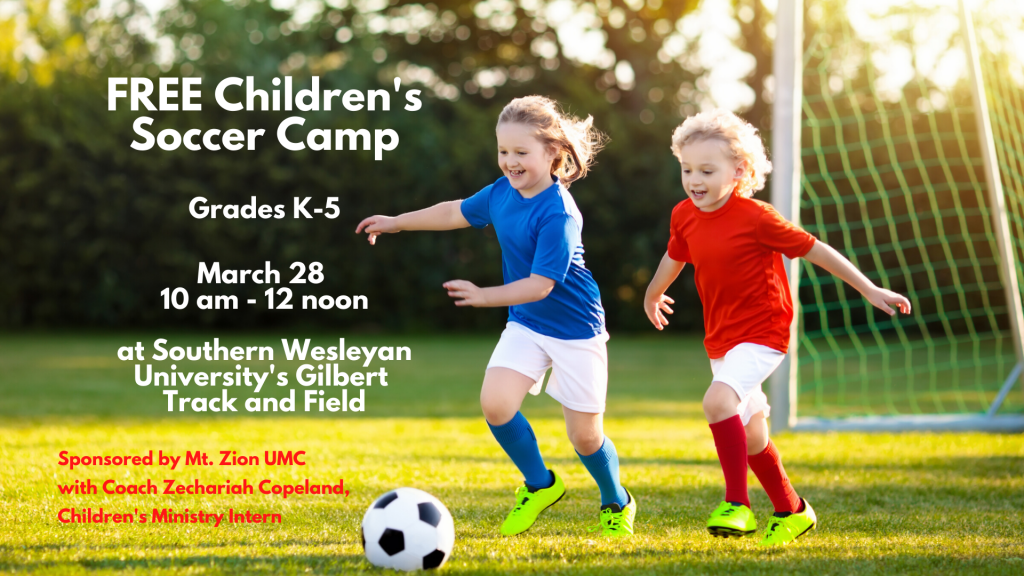 There will be a Children's Soccer Camp on March 28, 2020 at Southern Wesleyan University at their Gilbert Track and Field. This event is FREE for grades K-5. We will have fun practicing several basic soccer skills and there will be a scrimmage at the end. The soccer camp is sponsored by Mount Zion United Methodist Church with Zechariah Copeland coaching the children. Zechariah is a Children's Ministry Intern at Mount Zion. You must RSVP below by clicking the purple button which will allow you to fill out a sign-up form and waiver. This must be completed by March 27.
There is a limit of 30 children including Mount Zion UMC families. Please bring your own soccer ball if you have one. Water and healthy snacks will be provided. The Gilbert Track and Field is located at the corner of Clayton Street and Wesleyan Drive on the Southern Wesleyan University campus. If you have any questions, please contact:
Coach Zechariah Copeland (704) 806-7623
Mount Zion United Methodist Church (864) 639-2101
E-Mail the church: mtzion@nctv.com
Children's Ministry activities build Lifelong friendships at Mount Zion!
Here's a list of some of our children's ministry activities from the past that provide fun and life-long friendships for our children in a Christian environment:
Corn Maze at the Garrison Farm in Anderson, SC
Bonfire and Hayride at the home of Scott and Karen Smith
Christmas Party (Breakfast or Lunch)
Christmas Caroling for our shut-ins
Ice Skating at Ice on Main, Greenville, SC
Bowling at Tri City Lanes in Easley, SC
Easter Party and Egg Hunt
Movie Night at the church
Go-Karts and Putt-Putt at Sweet Retreats, Seneca, SC
Water Day at the church
All children's activities are chaperoned by the pastor and the parents of the children. We follow the Safe Sanctuary Guidelinesof the United Methodist Church.
The church provides the admission fees and costs for the children. While the children are forming friendships, the parents are also bonding! Transportation is provided by the parents.
There are many benefits of a children's ministry. A children's ministry provides fun activities which makes them want to come to church. It helps them make new friends which fosters lifelong friendships. For some children, these fun activities may be the only fun activities they experience. While having fun with their peers, these activities allow them to make friends with adult volunteers in a safe environment.
Read more about why Children's Ministry Matters.
Children's Ministry Character Building Activities:
Fun activities are a big part of Children's Ministry, but there are also character building aspects as well. The children are involved in mission projects that involve doing good for others. Our children have been involved in making valentines for our shut-ins, the preparation of Operation Christmas Child shoe boxes, and learning about the Methodist faith and the United Methodist Church through confirmation class.
Operation Christmas Child Mission Project
Confirmation Class/Youth Sunday School
Garrison Farm & Hayride Fun
Christmas Caroling
Ice Skating at Ice on Main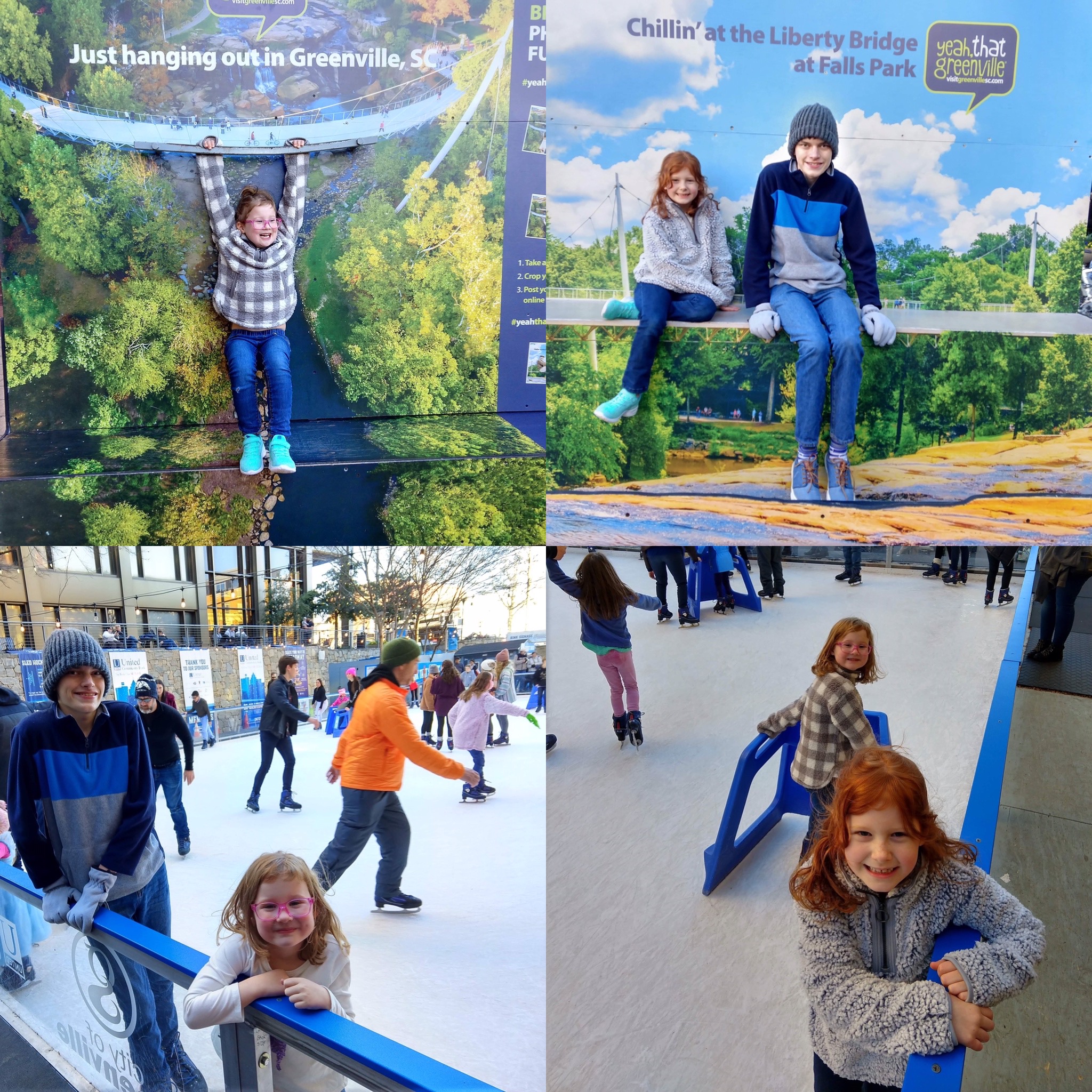 "Let the little children come to me, and do not hinder them, for the kingdom of God belongs to such as these. Truly I tell you, anyone who will not receive the kingdom of God like a little child will never enter it." And he took the children in his arms, placed his hands on them and blessed them. — Mark 10:13-16