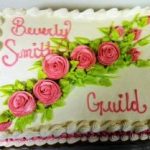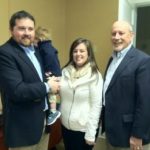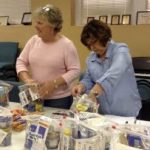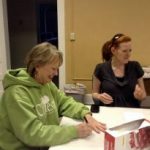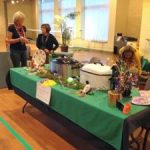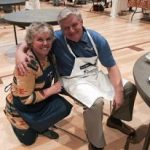 The Beverly Smith Guild, formerly known as the Mattie May Allen Circle, was formed on January 15, 2014. Pastor Jim Elder said a blessing over the guild's new name and prayed that the group would follow in the legacy of Beverly Smith, to love God and to embrace Mount Zion United Methodist Church with their whole hearts, their whole minds, and their whole beings.
The guild is open to all women of Mount Zion United Methodist Church. The group meets once a month in the evening, most often at the home of one of the members, to have devotional time and plan for events and outreach. Meetings are announced in the church bulletin, in the church newsletter, and on the United Methodist Women'sUMW Facebook Page.
While United Methodist Women "circles" focus exclusively on missions for women and children, this group, similar to the Men's Club at Mt. Zion, participates in a variety of activities and missions as stewards of Christ in our church and community. They are affectionately referred to as our "electronic circle" since they communicate with one another via e-mail. They support the United Methodist Women at Mount Zion financially as well as by participating in our annual Valentine's Day Soup Luncheon/Covered Dish Dinner with their culinary skills.
During the past fall and winter seasons, the group has participated each year in The Minister's Cook-Off which raises money to benefit Safe Harbor II, sponsored a family in-need with Christmas gifts, polished the brass at Mt. Zion, and created hand-beaded Chrismons for the Chrismon tree.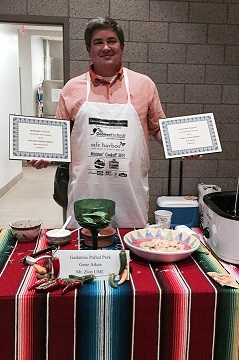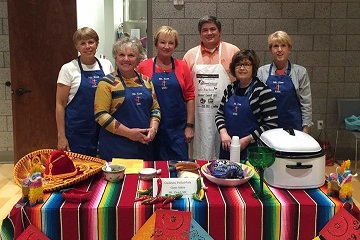 Pictured are Pastor Gene Aiken and some of the members of the Beverly Smith Guild. [L-R] Libba Carson, Vicki Miesbauer, Jane Jones, Jan Miller, and Pam Baker.
If you have any questions, you may contact the church at mtzion@nctv.com.