COVID-19 PROTOCALS FOR indoor WORSHIP
Below are answers to frequently asked questions:
Who can attend the indoors service?
We will not turn anyone away. However, based on guidance from the conference and

CDC

that people 65 and older, along with those with preexisting medical conditions, are more at risk for illness and death, we encourage people in those groups to continue participating in church activities virtually rather than in-person, indoors. We ask that those who think they may be sick or have a fever stay home.

Do I need to sign in when I arrive?


Yes. Keeping a list of who attended each service will help in the event that we need to do contact tracing.
Do I need to wear a mask?
Yes. If you do not have one, a hospitality team member can provide one for you.
How do I enter and exit?
There will be a greeter on the front steps to open the door for you. Another greeter will direct you where to sit. We will fill the sanctuary from front pew to back, leaving at least 6 feet between people who do not reside together. At the conclusion of the service, we will dismiss the back pews first and work our way to the front.
What if there is no room left in the sanctuary when I arrive?
We will have overflow seating downstairs in the fellowship hall for 20 people, where the service will be live-streamed on a screen. A greeter will be able to show you to that area.
Do we get to sing together?
Unfortunately, no. Group singing increases the chance of spreading the virus. We'll still have piano music and solos.
How will we give our offering?
You may continue giving online or by mailing a check to PO Box 186, Central, SC 29630. There is also an offering box where you may place your offering as you enter or exit the service.
What if I have to go to the bathroom

?


Please use the upstairs restroom that can be reached through the door at the top of the ramp on the right side of the sanctuary. Our "Potty Patrol" volunteers will make sure the bathroom gets cleaned between each user.
Is there a nursery?
No. We encourage families to worship together!
What if I don't yet feel comfortable being around other people?
It is perfectly okay to continue worshiping from home! We will continue posting the service online at facebook.com/mtzioncentral.
What if I learn I have COVID-19?
If you attended a service, and you learn that you may have had COVID-19, please let Pastor Jonathan know immediately at

843-251-3279

or mtzion@nctv.com . Your identity will be kept confidential. There are conference protocols that require the church to notify others who attended that service that someone may have had COVID-19 (without sharing who it was) and that we shut down our indoor worship service for two weeks. In the event that we need to shut down the indoor worship service, alternative worship plans will be communicated via Facebook, email, and One Call Now.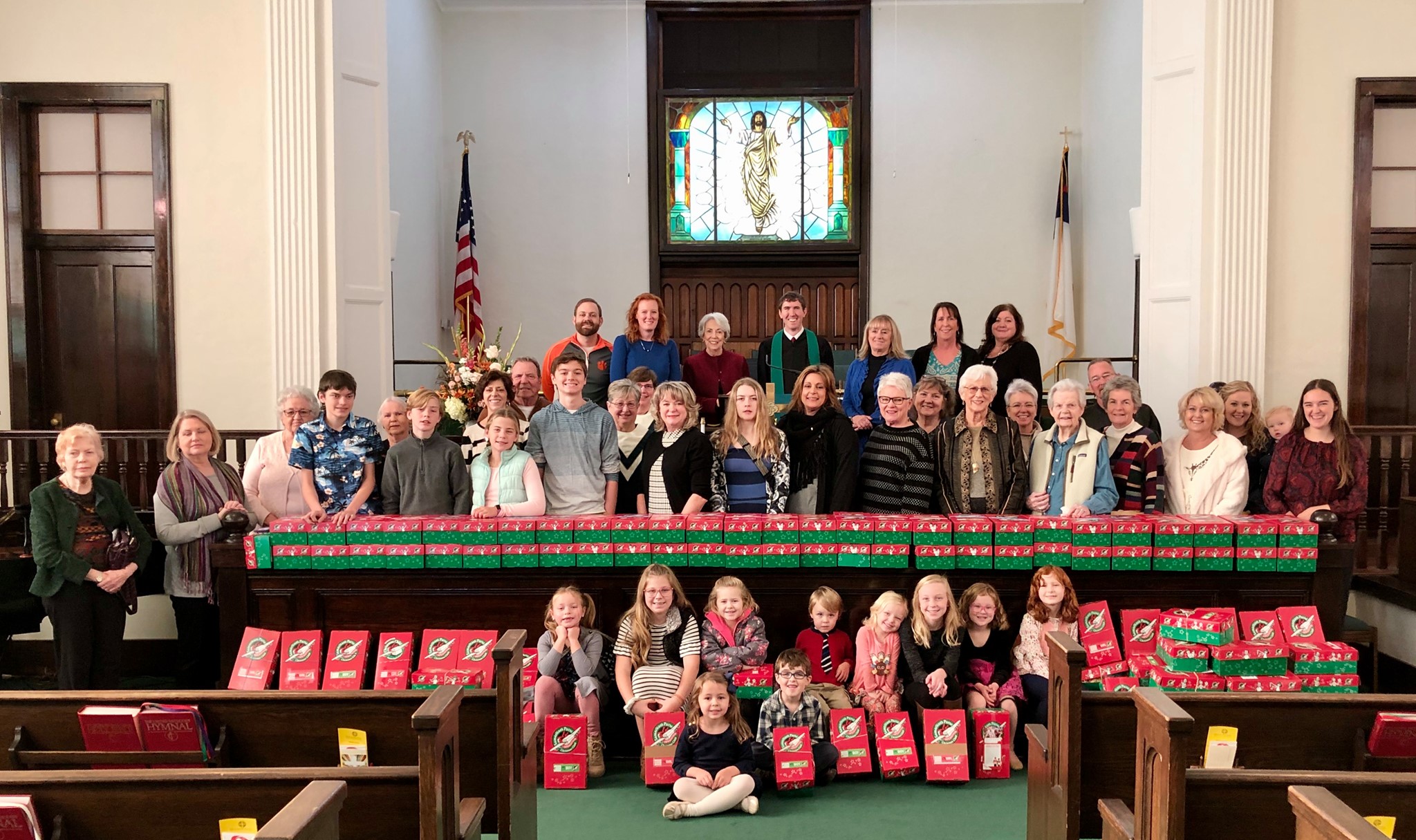 The calendar below is interactive.
If you click on an event, it will give you more information.
Please see our Facebook page for more detailed information about this week's events!