Our Mount Zion Family
Welcomes You!
Vacation Bible School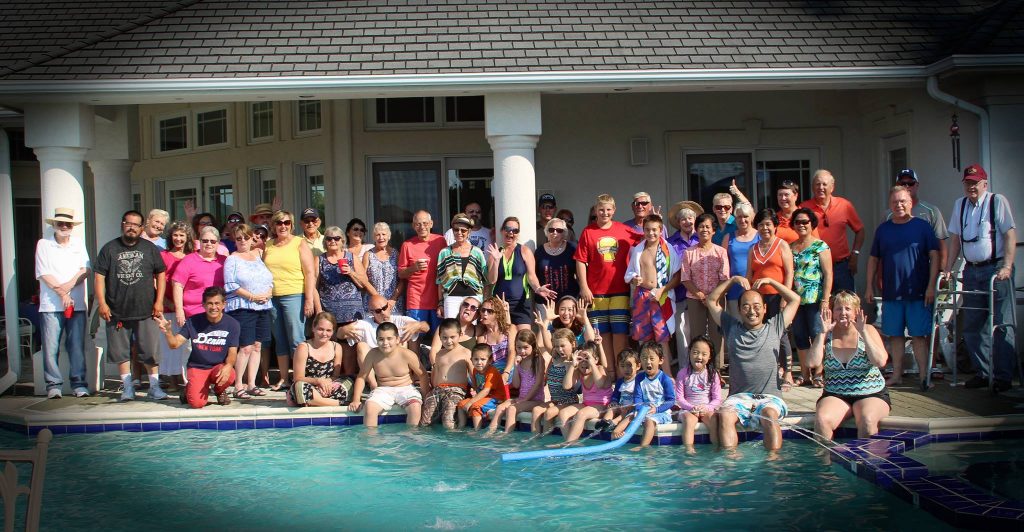 Hey kids! Do you see all the children in this photo? Well, soon they will be your friends in Vacation Bible School (VBS).
Yes, that's right, we will be having a "virtual" VBS this year combining with the children of Red Valley UMC in Boones Mill, Virginia!
Bible School will be on Sunday afternoons from 4:00-5:00 pm. on the following dates using Zoom. The Zoom ID is 832 4423 7038. The passcode will be provided to you upon registration.
🤩August 9 – Baking cookies and games!
🤩August 16 – Prejudice and Stereotypes
🤩August 23 – Curiosity and Empathy
🤩August 30 – Colors and Cultures
Please register your child for VBS so that we may prepare enough materials.
https://docs.google.com/…/1FAIpQLSfiHjM7jp-xhyB8X4…/viewform
💕🙏😊
A Letter from Our Pastor concerning the Coronavirus Outbreak
Mount Zion – Central, SC

Mount Zion Family,
With yesterday's announcement that schools will be closed through the end of the month, Mt. Zion will be cancelling in person gatherings through at least March 31. This includes upcoming events such as weekly worship in the sanctuary, Sunday school, Zechariah's soccer camp, and the next Men's breakfast. Given the CDC's recommendation yesterday that there be no gatherings of 50 or more people for the next 8 weeks, conversations are already underway about how to handle upcoming gatherings including Holy Week services and Easter, along with ongoing discipleship opportunities through March 31 and beyond.
Just because we can't meet in person, it doesn't mean church is cancelled. Church isn't a place, and church isn't restricted to a particular time. However and whenever we gather, that is church. Because the coronavirus doesn't stop our ministry from continuing, here are four specific ways I want to invite everyone to continue in ministry in the coming weeks:
1. Continue worshipping by tuning into our live stream worship each Sunday at 11 a.m. at https://www.facebook.com/MtZionCentral/. So far, 244 people have watched our worship service from yesterday. We will continue working out the bugs and improving this experience.
2. Continue caring for one another by "adopting" a member of the church who is elderly, isolated, or has health issues that make them particularly vulnerable to the coronavirus by calling them at least every other day to check on them throughout this pandemic. While the virus presents a health risk to this group of people, so does isolation. If you are willing to check in with a member over the phone, please fill out this form (https://docs.google.com/…/1FAIpQLSdzHNI3oPpYxgShpB…/viewform) so I can ensure that each member of this vulnerable population has at least one person looking out for them.
3. Continue growing by participating in ongoing small group fellowship. While we can't meet in person, we can meet digitally. Please complete this survey (https://docs.google.com/…/1FAIpQLSezDOjamoUsALyRvX…/viewform) so that we can organize ongoing small group discipleship opportunities throughout this season. Our Lenten Bible study will continue meeting on-line each Tuesday evening at 6:30.
4. Continue giving. As I've already said, our ministry hasn't stopped. We're just learning to do it in a different way. To support the ongoing ministry of Mt. Zion UMC, you can mail checks to the church at PO Box 186, Central, SC 29630. You can also give electronically at https://www.eservicepayments.com/cgi-bin/Vanco_ver3.vps….
In Christ,
Pastor Jonathan
Looking for our online worship service? Click here:
https://www.facebook.com/MtZionCentral
Looking for our YouTube channel containing previous worship services? Click here:
https://www.youtube.com/channel/UCGBw66kvhCKW5g46-HW_gTQ/playlists?view_as=subscriber
The Mount Zion Family extends a cordial invitation to you to attend our church here in the little town of Central, South Carolina. Yes, that is the name of our town. Our town may be small and our congregation may be small, but as a congregation of God's people, we are full of love and acceptance. We are very much like a large family. We will welcome you for who you are and accept you with Christian love and friendship. You will feel like you belong to our Mount Zion Family after your very first visit.
The church is located at 310 Church Street in downtown Central, SC, near the intersection of SC Highway 93 and Church Street. If you are traveling from Clemson, take a right at the main intersection in Central, and we will be on the right, just past the bank, firestation, and old school.
Our city of Central is approximately three miles from the city of Clemson, SC, home of the Clemson Tigers and Clemson University. We are very proud of those Clemson Tigers – College Football National Champions 2018!

Our church has something for everyone. Take a few moments to explore our website and view some of our groups and activities for adults, children, men only, women only, and for couples. We don't have many children that attend on a regular basis, but in order to remedy that we have decided to put our emphasis on our children by focusing our time and resources on them. We have many activities outside the church that are fun, that build friendships, and enhance their Christian development.
Monthly Events At Mount Zion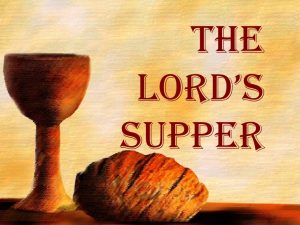 Communion
First Sunday of the month during the
11:00 a.m. worship service.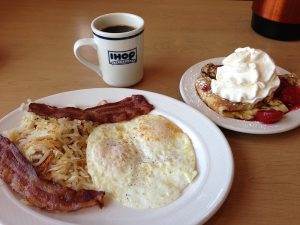 Men's Breakfast
On the first Sunday of each month September through May. No meetings during the summer months of
June, July, and August.
8:30 a.m. — 9:45 a.m.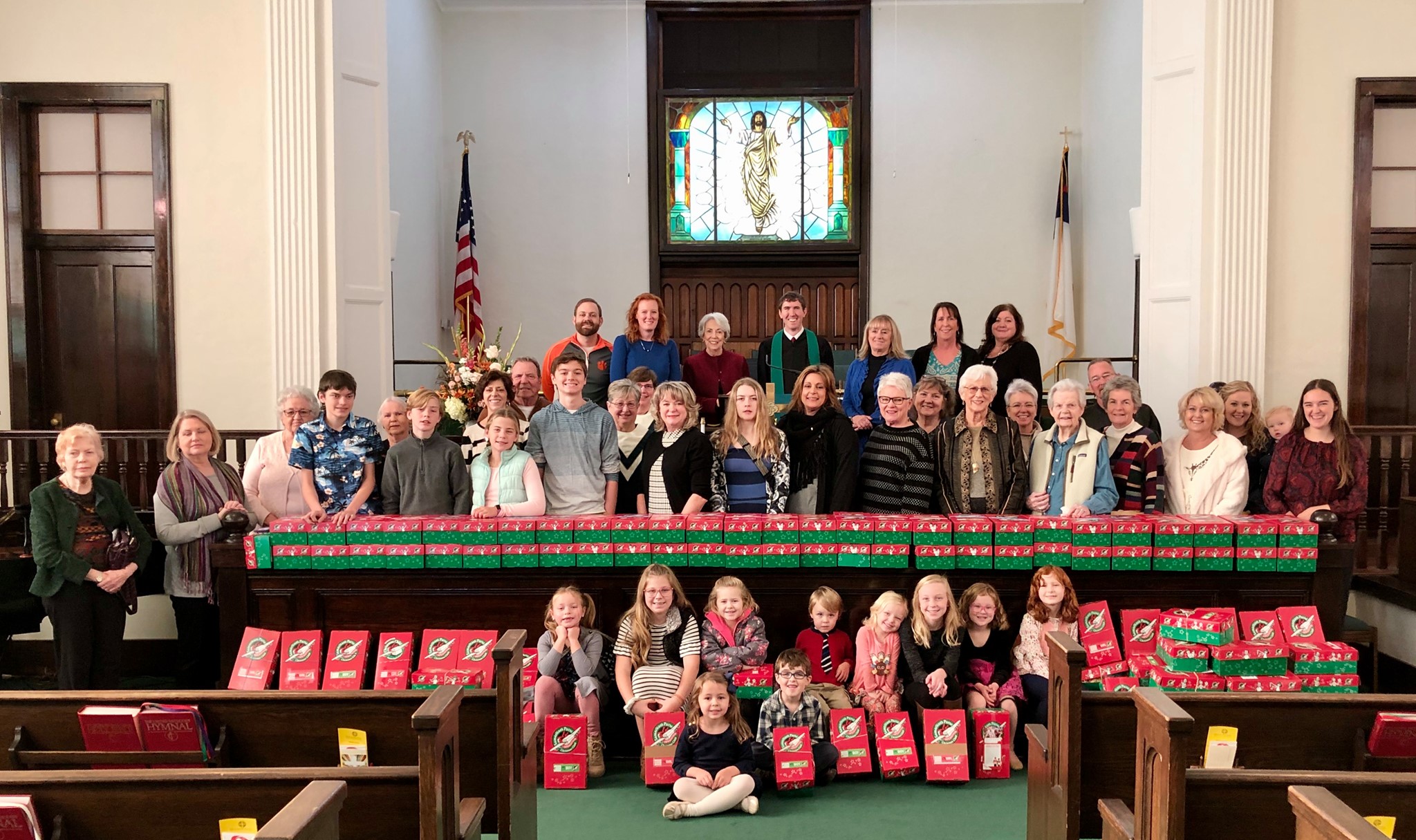 Worship Services Archive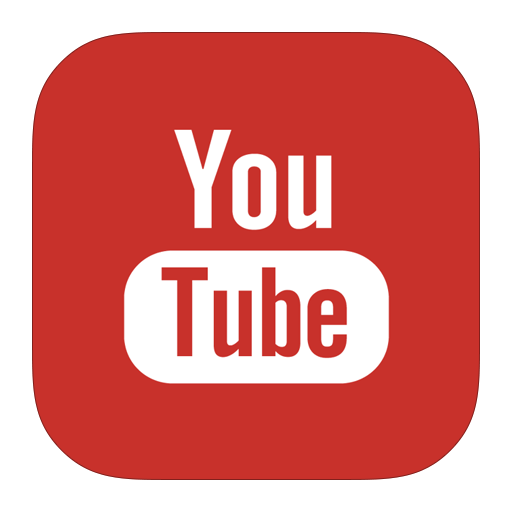 Click Above to go to our YouTube Channel
You do not need to view the entire worship service. Go to PLAYLISTS and click on the segments that you want to view, then click on the appropriate date..
Evolving Traditions
How the women of two small churches (Mt. Zion UMC and Central UMC) accomplish a great deal for God's Kingdom.
The calendar below is interactive.
If you click on an event, it will give you more information.
Please see our Facebook page for more detailed information about this week's events!