Discipleship for Children and Youth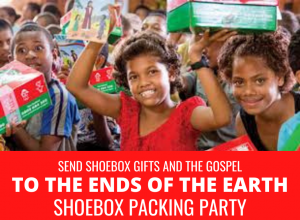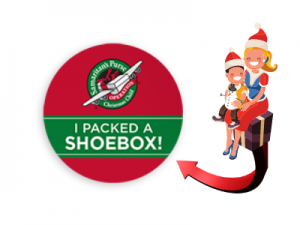 November 7 – Shoebox Packing Party

There will be an Operation Christmas Child Packing Party for the children and youth of the church and their families! All ages are welcome to attend this event which will be held downstairs in the fellowship hall at 9:30 a.m. Come help prepare gifts of love for children in need across the world and learn a little more about the Operation Christmas Child ministry.
Everyone who participates will receive a sticker like the one on the left that you will be able to wear on your clothing!
Every Sunday – Sunday school!

Stay connected with God and with other children and youth through weekly Bible lessons led by caring adult leaders! Learn more here.
Drawing pictures for home-bound residents

All children and youth are invited during worship each week to share any pictures they have drawn as their offering. These pictures are then delivered to home-bound members of the church and local community.
Prayer partners

Each child and youth is paired with an adult in the congregation for ongoing mentoring and discipleship. These pairs pray for one another daily and participate in occasional service and fellowship opportunities together. A youth and mentor are pictured here making cards for Kairos Prison Ministry after Sunday worship.
Sunday, October 31 – Bible Book Memorization

Congratulations to the children who learned all 66 books of the Bible in order! Way to go! With the congregation's support, those four children raised $364 toward packing boxes for Operation Christmas Child. Thanks to our children's ministry intern, Zechariah Copeland, for that great idea.
Check out the video to the left showing one of Mt. Zion's children singing all 66 books of the Bible in order during our October 31 outdoor worship service. Way to go everyone!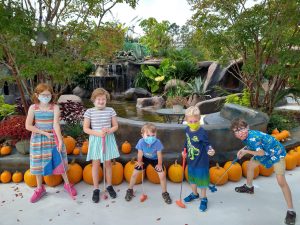 Sunday, October 3 – Mini-Golf @ Oasis Ranch

Thanks to everyone who came out for lunch and mini-golf at Oasis Ranch! It was such a good time of outdoor fun and fellowship!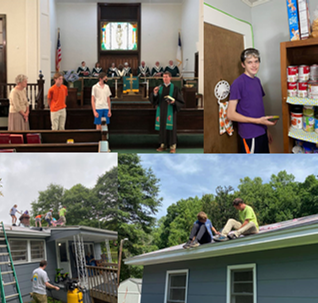 Youth Mission Week, June 21-23, 2021

Thanks to the youth from Mt. Zion who participated in the United Methodist Mission week in June! A total of about 25 youth and adult volunteers from Mt. Zion, Clemson, St. Mark, and Salem UMCs did roof repair, painting, and cleaning for an older couple in Walhalla. Way to go!